BIM DAYS Construction Technology and Innovation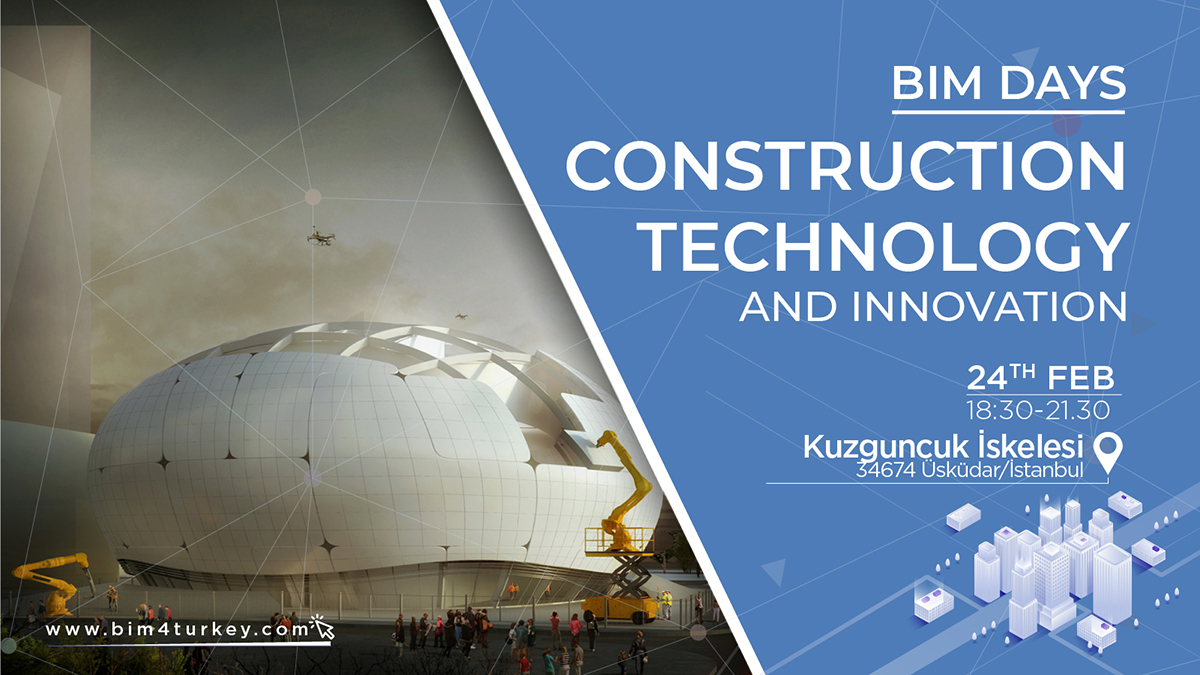 BIM DAYS Construction Technology and Innovation
Join CTBUH Turkey, BIM4TURKEY and Turner Construction for a seminar profiling the most exciting developments in construction technology, from Building Information Modeling (BIM) to robotics.

Program
Building Smart with Advanced BIM Processes: Ayşe Polat, NY Regional Virtual Design and Construction (VDC) Manager, Turner Construction will start off the evening with a presentation on BIM, a vital piece in design and construction industry for the last 10–15 years. Polat will discuss how advanced construction techniques and complex building systems drive industry innovation.
Dialogue between Architecture and Technology: Technological advances in construction methods play an important role in generating innovative structures and spaces. Through recent projects at her firm MAA, including, including Seoul Robot Science Museum and Istanbul's futuristic 369-meter-tall new telecommunication tower, Melike Altınışık, Principal, Melike Altınışık Architects will discuss how to design the architectural formations which combine elegance and beauty with math and geometry through advanced engineering techniques for robotic construction.
80 seats are available.
For participation, you must send an e-mail to [email protected]. After the invitation for the acceptance of your application has come, you can attend the event.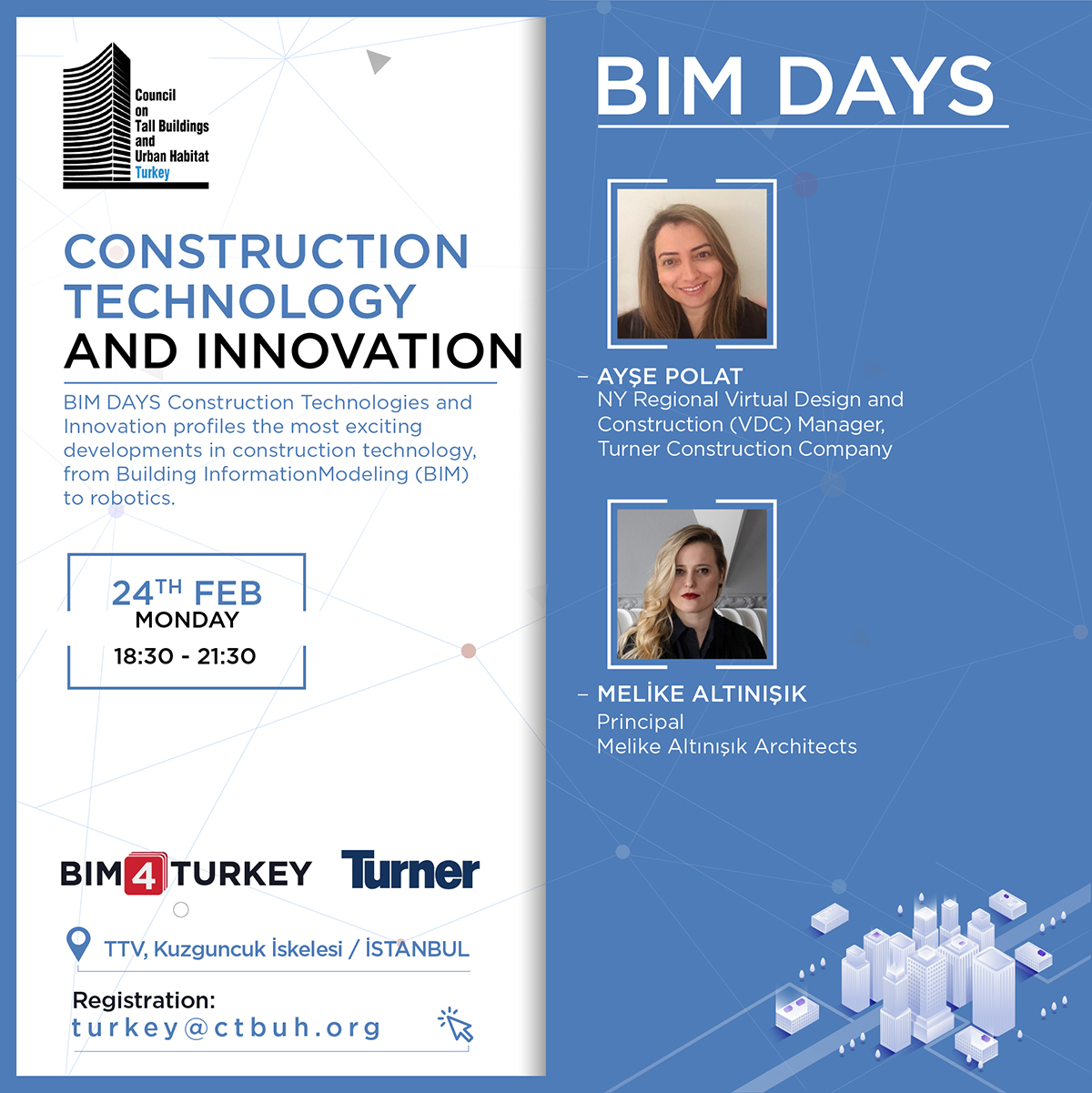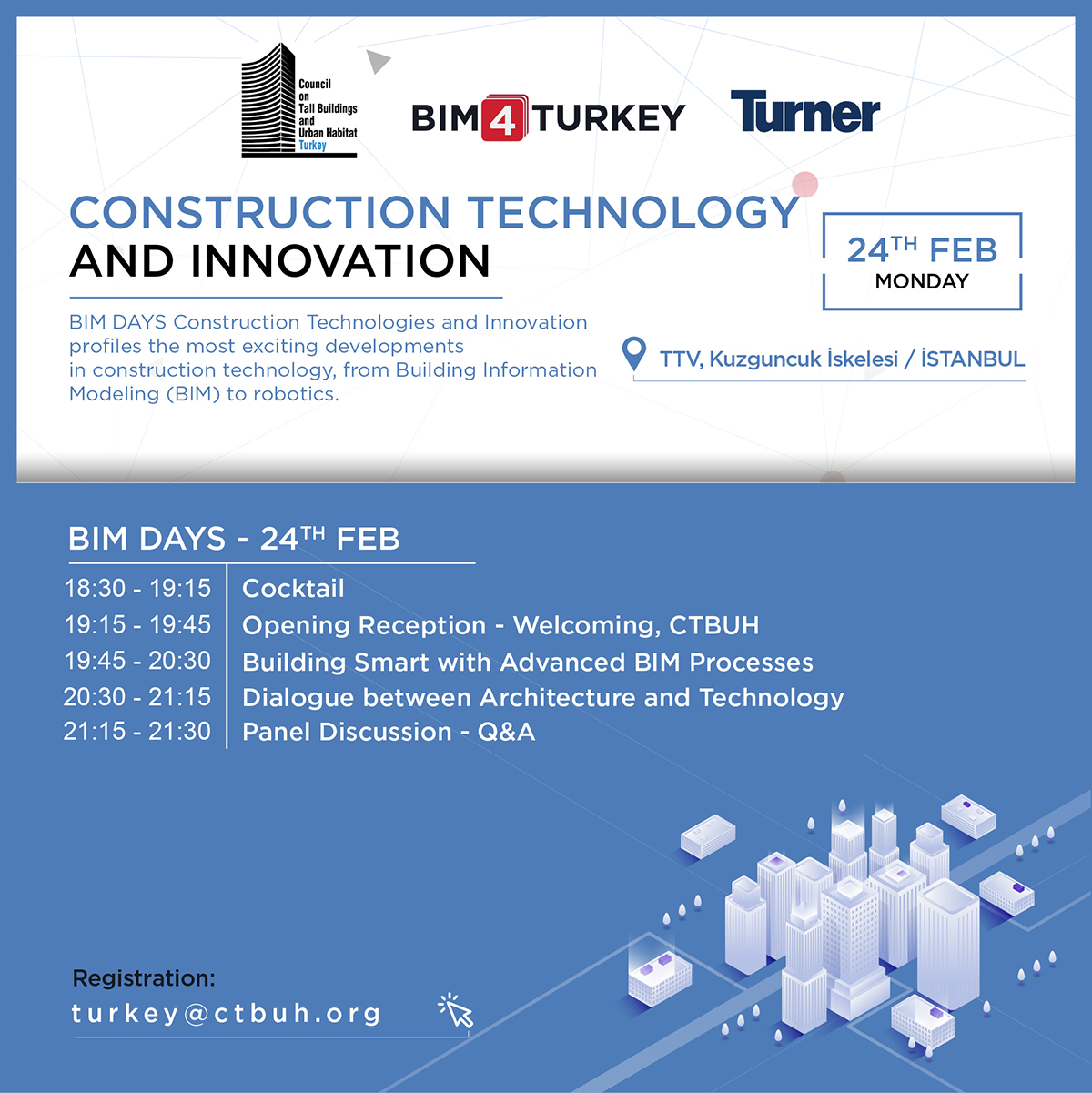 CONTACT
-
Kuzguncuk İskelesi, Türkiye Tasarım Vakfı