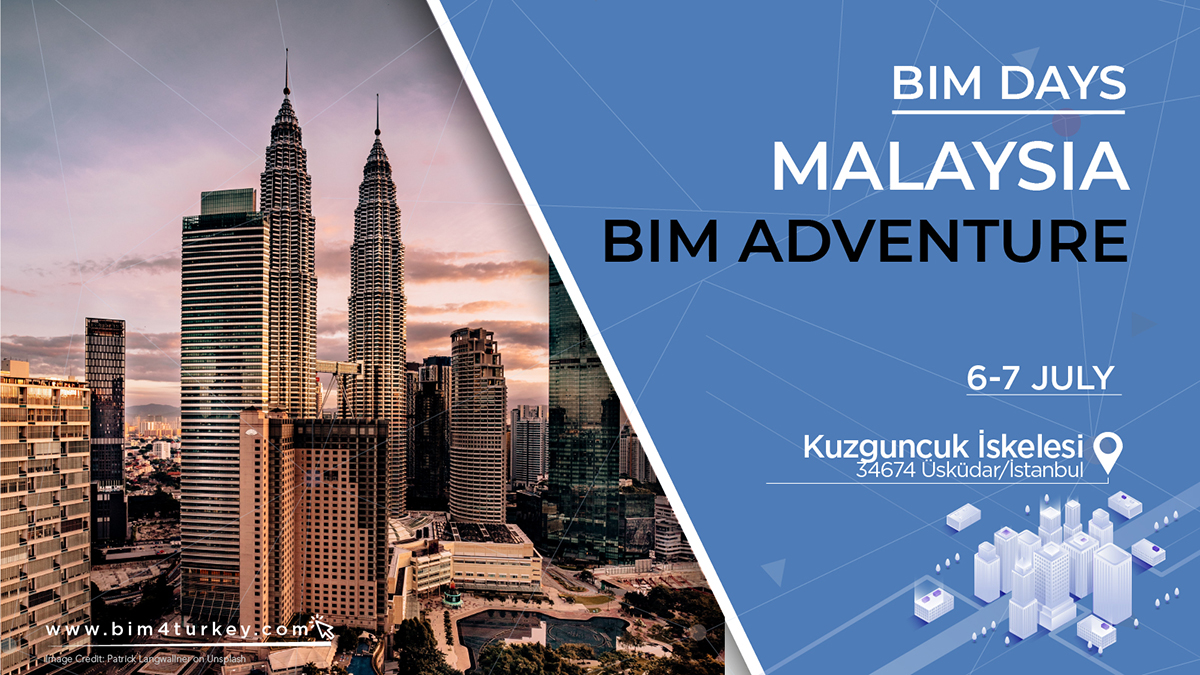 MALAYSIA BIM ADVENTURE
Malaysia construction industry has undergone significant transformation ever since Construction Industry Transformation Programme (CITP) 2016-2020 was introduced in 2015. The CITP is Malaysia's national agenda to transform construction industry for advancement. It has established four Strategic Thrusts to focus on; Quality, Safety and Professionalism, Environmental Sustainability, Internationalisation and Productivity. Under the Productivity Thrusts, Building Information Modelling (BIM) was identified as critical initiatives to ensure the success of CITP.
This seminar will share the Malaysia experience to strategically transform the industry through BIM. It covers at 3 interrelated levels of BIM implementation; Policy, organisations and project. The policy level will focus on the BIM national ecosystems, programme and initiatives that have been delivered so far by the Construction Industry Development Board of Malaysia, Ministry of Work and Public Work Department. It will then followed by a case study of organisational BIM transformation to adapt with the national directions. The strategy, challenges and benefits will be focus on. Succeeding to that, Malaysia way of implementing BIM at project level will be presented by showcasing a high-rise case study project.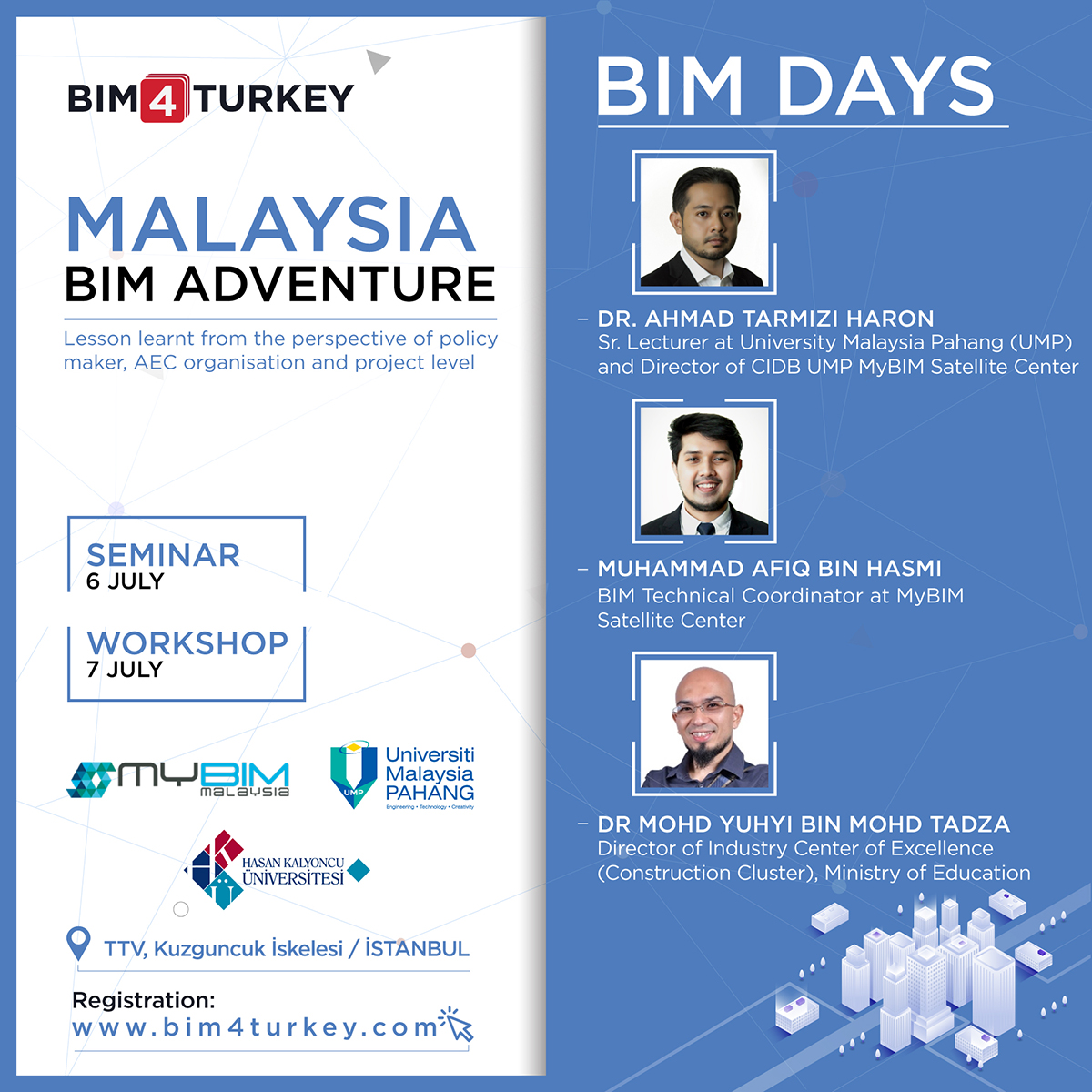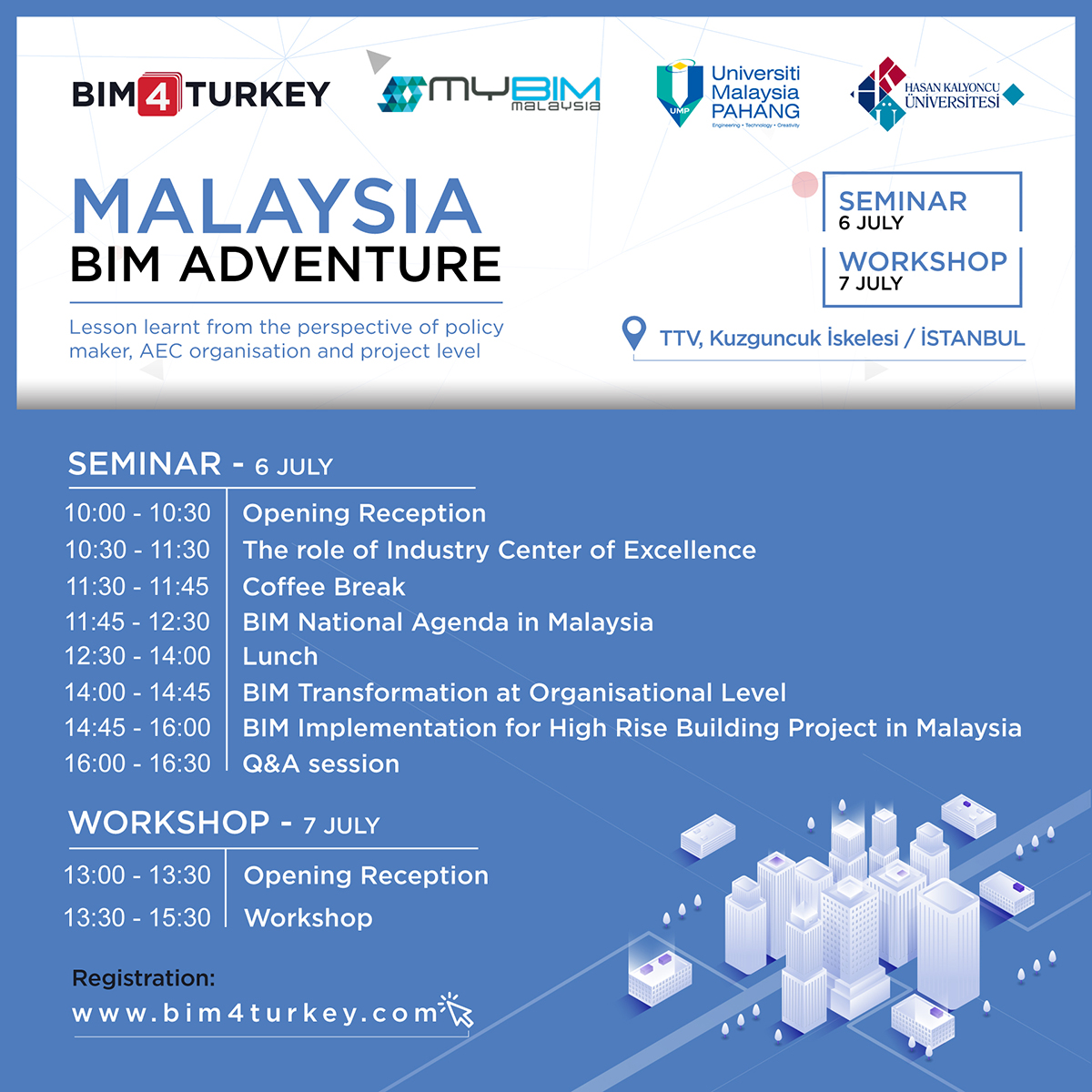 CONTACT
+90 (850) 304 42 94
Kuzguncuk Çarşı Cad. No: 9 Üsküdar, İstanbul